Hello everyone and welcome to another installment of Zoe: The Brazil Saga. In this exciting episode – um, I mean, post – I get to talk about the ups and downs of helping out at a Brazilian summer camp.
2. My Brazilian Summer Camp Experience:
So, one of the funny things about this is that while I was down in Camp Paradise (A.K.A., the summer camp I went to), I realized that it was my first time ever attending a summer camp. This would be surprising, if it weren't for the fact that my grandparents own a large farm/hunting ranch about two hours away from my house, and they love to have us come visit. At the farm I would do things like run through the swamp, play outside, eat roasted marshmallows, all the campy stuff (except for the campfire singalongs. There were no campfire singalongs).
Anywho. With this information in mind, I will not be doing any American-Brazilian camp comparisons. I think I'm just a little too unqualified for the job.
Week 1:
Week one was all about work. Okay, not really, but it was mostly about work. Our priority for the week was to wash dishes, paint houses, help with crafts, and get rid of some very nasty and invasive palm trees. We didn't all have to do everything every day, fortunately. Each morning we were split up into teams: a small team to help one of the leaders in overseeing crafts, and a larger team to go out and chop down trees. Then, after every meal, three of us would go and help the Brazilians working in the kitchen with the dishes.
I didn't end up spending a lot of time working in the jungle, due to a variety of events, but I did spend a lot of time helping with the crafts, which was making picture frames. It was fun because I got to see how creative all of the kids were, and meet a very nice person who spoke English and was able to help us communicate with the kids.
It was difficult, though, because there was a lot of communicating that needed to happen, and only so much translator to go around. That meant we had to get creative with our communicating by doing things like saying as few excess words as possible, and doing a lot of show and tell. Thankfully, I had spent some time learning Portuguese (Brazil's official language), and so I was able to ask fairly basic things. How basic? I think the longest question I asked in Portuguese that week was, "Where do you want?" as I held a sticker or something and pointed to a kid's frame.
I might not have spent much time in the jungle, but I did learn that there were two basic jobs that could be done: either chopping down trees, or carrying them out of the jungle like a pack mule. Guess which one I chose.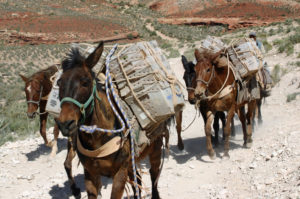 It was hard, sweaty work, but it was also rewarding. We got a lot done, and those trees don't come back once they're taken down, which means what we did won't go away. It was very nice.
When I said week one was only mostly about work, though, I meant it. Generally, we had time in the afternoons to go and spend time with the kids, playing games and getting to know them. Most of the kids were younger than us, because week one was Camp Paradise's Junior Week, so we didn't spend as much time with them. Still, we played, talked, dressed up as super heroes, and had a great time. I spent a lot of time with one cabin room of girls, and they were all friendly, helpful, and very sweet.
So we came, we saw, we worked. It was a great week that I enjoyed a lot. And on top of that, pretty much everyone assumed that week two would be much easier, because all we would have to do was be a member of a cabin group, and hang out with Brazilians. Piece of cake, right?
Well, it turns out that week two was a whole lot harder than we'd expected, but that's a story for the next post. For now, see you guys next time! 😉